Our motto is "Making it easier to expand abroad". If you are a foreign company looking for new business opportunities in Sweden or Estonia, then get in touch.
Our business is primarily aimed at streamlining your communication  with Swedish or Estonian manufacturing companies. Our main goal is  to find new suppliers and customers in the local market to  improve your production efficiency and increase your company´s  sales and profit.   
The main advantages of our company are a good local market  knowledge, a large network, we speak the local languages, and have a  good understanding of the Swedish and Estonian business culture.  
Using our knowledge, we work closely with your company, and we  are dedicated to understanding your needs to find the best and most  efficient solution for you.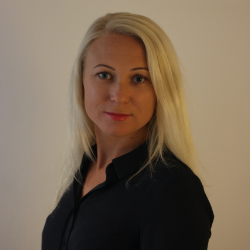 Who is the founder of Expand Abroad Services?
My name is Juta Lander, and I am originally from Estonia, but I have  lived in Stockholm for the last 18 years. I have ten years of sales  experience in various fields in Swedish companies. I  graduated from  Uppsala University with a degree in International Business  Management and Marketing.  I have also studied Key Account  Management.  
It was always my dream to start my own company and for many years  I have been thinking about how to combine all my valuable  experience and knowledge from working and living in Sweden and  Estonia. In  2020 all pieces fell into place, and I finally started Expand  Abroad Services.  
The combination of  my extensive sales experience, knowledge of  international marketing, and Swedish and Estonian language skills enables me to add value to Estonian and Swedish companies by  helping them to find new business opportunities abroad.   
Member of the Estonian – Swedish Chamber of Commerce in  Stockholm.